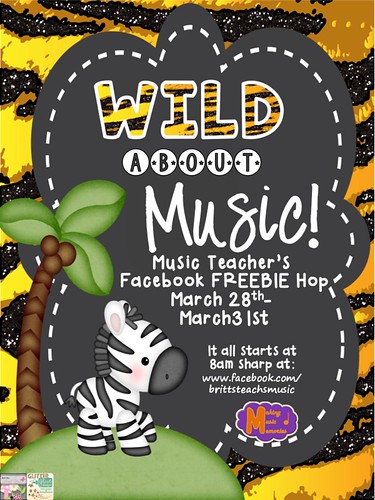 The music teachers Facebook Frenzy starts in less than 12 hours. If you have already participated in a Facebook Frenzy you know what to do, but I decided to put together some directions for those of you that don't know what to do.
1) Start by going to my Facebook Page -->
Making Music Memories
You need to make sure you are a computer, where you will see these tabs towards the top the page:
2) Click the tab that says Music Frenzy. If you have NOT already 'liked' the facebook page you are on this image will appear when you click the tab:
3) Once you have 'liked' my page or the facebook page you are on you will see an image that looks like this:
4) Click the image that shows a cover page to download the freebie
5) Click the sun to go to the next page
As you continue through the pages just keep looking for the Music Frenzy tabs and clicking the downloads until you get back to my page. That way you know you collected all the fun goodies. Then you get to go through the fun process of figuring out what you got and how to use it all!